Capture of Gal-e-Davoud and Pataq
After crossing the border into the western province of Kermanshah, the NLA forces first clashed with Khomeini's troops in Gal-e-Davoud Pass. Although equipped with tanks, field guns, mobile multiple rocket launchers (Katyusha), various mortars, and heavy machine guns, the enemy forces were routed or captured and most of their vehicles and weapons destroyed.
Clashes continued along the strategic, 30-km Pataq Pass. It was eventually taken, along with all its surrounding heights, and swept clean of enemy forces. A Gendarmerie post, a communications relay station, an oil pumping station and several ammunition dumps and depots were captured and destroyed.
Besides scattered clashes and skirmishes, five major confrontations took place from Gal-e-Davoud to Kerend between the NLA and columns of Khomeini s Guards, Baseej, Gendarmerie and Army forces. Khomeini s casualties topped 2,500, and the regime lost at least 100 military vehicles, including tanks, armored personnel carriers, jeep mounted 106mm and SPG-9 recoilless rifles, command jeeps, 155mm self-propelled howitzers, BM-21 rocket launchers and smaller multiple launchers.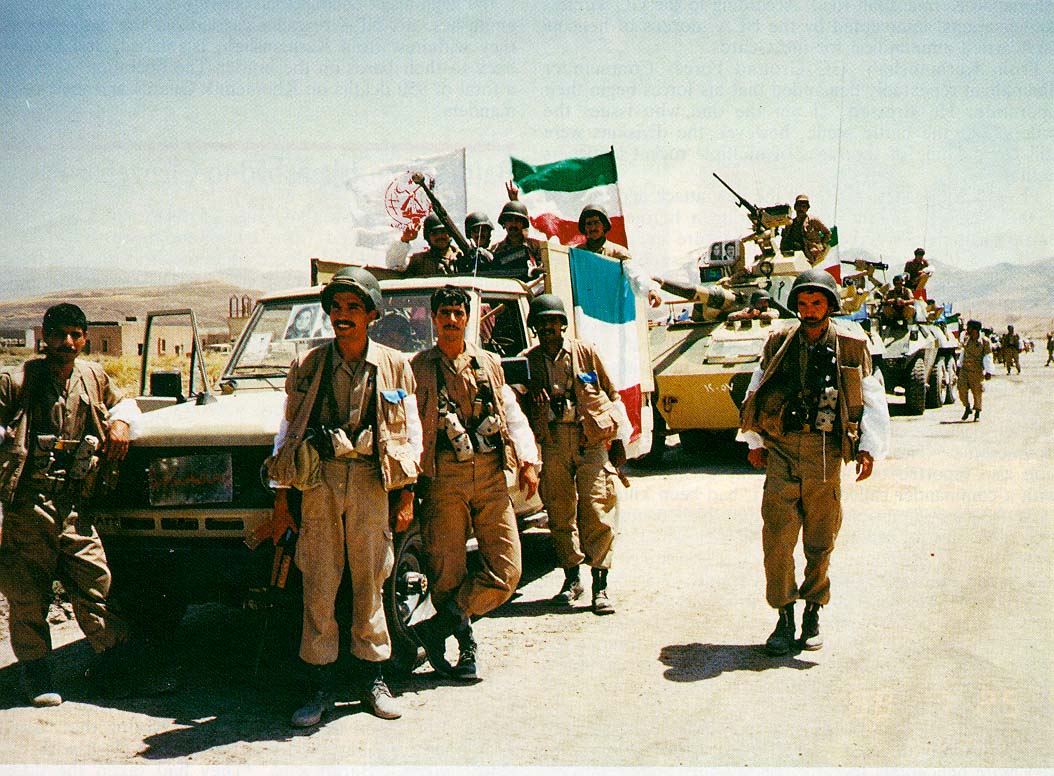 NLA Fighters During Eternal Light Operation
Go to next page. Go to previous page.